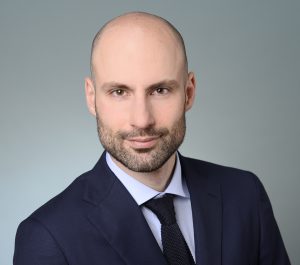 Dimitrios Topaltzikis
Vice President Public Relations: Develops, implements and administers a programme that maintains a positive image of Toastmasters for all members, guests and the general public. This officer is responsible for internal and external public relations for the club, with the ultimate goal of attracting the maximum number of guests to meetings.
Joined Toastmasters in: August 2014
Reason for joining TM:  To get inspired/motivated by different cultures, improve my public speaking abilities and develop leadership mindset.
Profession: Research & Development Associate
Hobbies: Book collection, Philanthropy, reading, music concerts, cooking, hiking and exploring
Nationality: Hellenic
Languages: English, German, Greek
Lived in: Athens, Paris and Munich
What you should know about me: "I know that I know nothing"