Who we are
The Munich Toastmasters Club is the very first Toastmasters Club established in Munich. Our club members all have the same goal – to improve their speaking skills in an English speaking, open-minded environment. We have a constructive way of giving feedback. Our members come from diverse backgrounds, representing different groups regarding age, profession, or speaking level. We help each other in improving our speech and presentation skills.
A Brief History of the Munich Toastmasters Club
The Munich Toastmasters Club owes its existence, like all of the original Toastmasters clubs in Europe, to the American armed forces. Wherever there was an American military base, a Toastmasters Club for soldiers and civilian employees was likely to arise.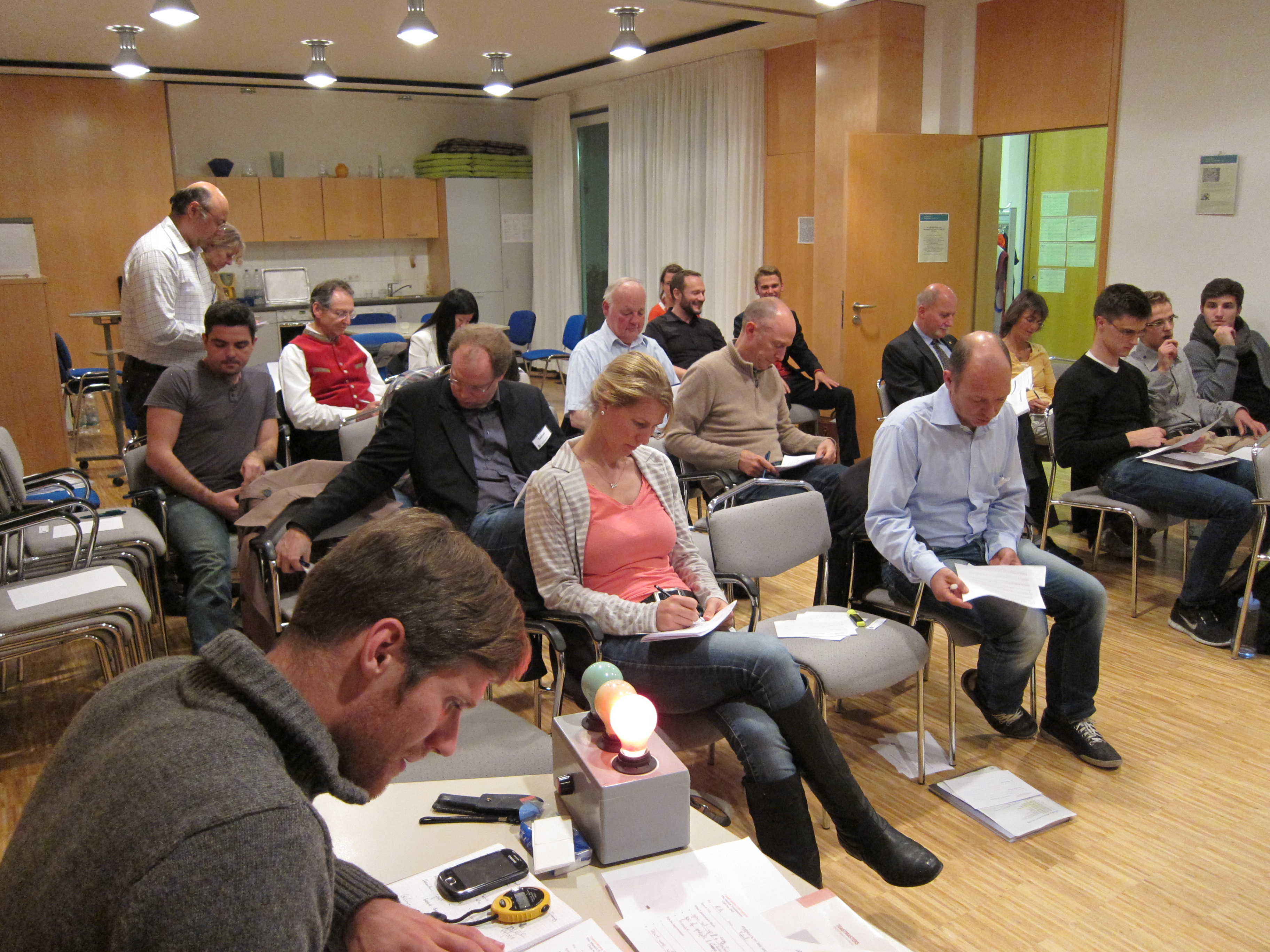 The Munich Toastmasters Club was founded in May 1973 by one such civilian employee, Irving P. Weston, a native of Jamaica. Weston, now retired and living in Binghamton, New York, was also instrumental in subsequently starting the Stuttgart International Club and the Danube Sparrows clubs.
The Munich Toastmasters originally met at the Officers' Club at the McGraw Caserne in Harlaching. However, after about one year, the club was asked to seek another meeting venue, because members were not ordering enough food and drink to justify the space they were occupying!
Having to move off base turned out to be a blessing in disguise as the club was forced to open itself to the general public, thus attracting a greater base and diversity of members. Whereas membership had formerly been restricted to American military and dependents plus those few with base access, the club could now draw upon a broad and enthusiastic civilian population.

Twice during its first two decades of existence, the Munich Toastmasters Club hosted the pan-European Toastmasters meeting, once at the armed forces resort at the Chiemsee in 1989 and once at the Hotel Regent in Munich in 1993. The club has been the home club of two chairmen of the Continental Council of European Toastmasters as well as of two District Governors. A member won the European speech championship in the 1980's while another member won the District's first Humorous Speech Contest in 2000.
After having been the sole Toastmasters club in Munich for over 25 years, the Munich Toastmasters Club spun off Europe's first German-speaking club, the Brainstormers, in 1998, closely followed by the advanced club Ceterum Censeo and a second English-speaking club, the Prostmasters, in 1999. The Munich Toastmasters club has thus been the source of the explosive growth of clubs that Munich has witnessed since 1998. The club has also benefited countless members who have profited from its supportive and fun learning environment throughout the decades.