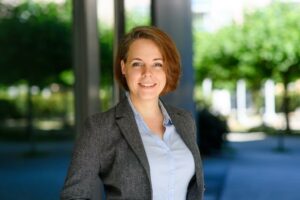 Name: Julia Kampfl
President:
Presides over club meetings
Guides club in carrying out its mission and insures that all club activities are in accordance with Toastmasters International guidelines
Plans and leads Distinguished Club Program/Club Success Plan meeting(s) and issues report
Assures that the Semiannual Membership Report is complete and issued on time
Represents Club at Area/District meetings
Plans agenda and presides over club executive committee meetings.
Joined Toastmasters in: February 2018
Reason for joining TM: it was a mandatory step in a leadership development program of the company I work for (I'm sticking around because the club members are great!)
Profession:  Internal Consultant
Hobbies: Travelling, reading, crafting/sewing and Toastmasters of course 🙂
Nationality: German
Languages: German, English
Lived in: Germany and Georgia, USA
What you should know about me: Life is too short to stick to one hair color.