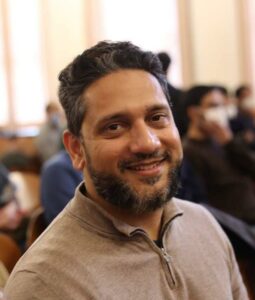 Name: Adeel Jalil 
Vice President Membership: Manage the process of bringing in guests and
converting them into members. monitor membership levels.
Joined Toastmasters in: September 2014

Reason for joining TM: To become more effective in communication.
Profession: Engineer
Hobbies: Badminton, swimming, toastmasters
Nationality: Pakistani
Languages: English, German, Urdu
Lived in: Germany, Pakistan
What you should know about me: I'm definitely not prepared for a zombie apocalypse.