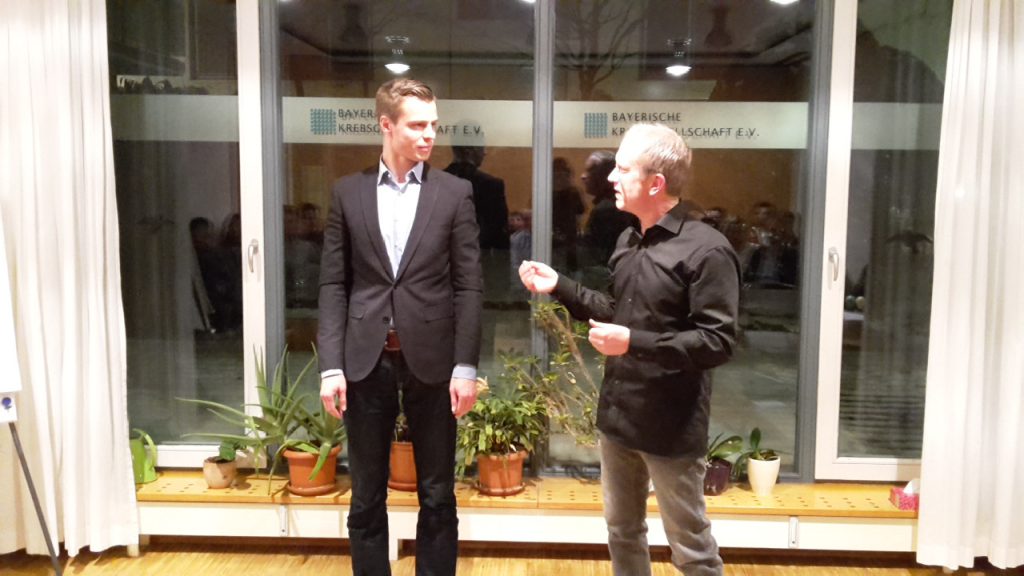 Dear Munich Toastmasters,
On our last meeting on 24th January 2017 we were able to observe how one of our dear members achieved the Competent Communicator award by Toastmasters International. The first important step in the Toastmaster speaking career. Edgar, well done! Congratulations!

Edgar delivered a wonderful and inspiring speach about taking failures in your life. And he did this in  a very personal way be telling us a bit of his life and his recent failures. The three tips he gave us in his speech on how to take failures were the following:
Accept them
Find the driving force
Work on yourself
What a wonderful insight from one of our members. The Comptent Communicator was well deserved and I look forward to seeing other members of our club reaching this level and going even beyond it.
After the Competent Communicator level a Toastmaster can work on many advanced speaking projects like "The Entertaining Speech", "Speeches by Managment", "Technical Presentations", "Storytelling", etc.
Who will be next?
See you soon, take care
Gudrun
VP PR Munich Toastmasters