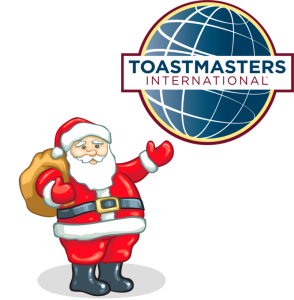 The Holiday Season is already upon us and the year wouldn't be complete without a Munich Toastmasters' Christmas Meeting, so that is just what we are going to do this year as well!!
And to make it even more unique we have chosen a new day-of-the-week for this special celebration.
That's right, instead of the usual Tuesday evening we are going to hold our Christmas event on a Wednesday evening instead!
The date: Wednesday, December 20th, 2017
The time: 19:15
The place: same as always; our meeting room at the Bayerische Krebsgesellschaft e.V. at Nymphenburger Str 21A, 80335, München. (U1 – Stiglmaierplatz)
Please notice: Our regular Tuesday meeting will not take place!
Come prepared to relax and have fun. Eat a little, drink a little, chat with your fellow Toastmasters and take a crack at a table topic speech or two. No formal speeches this time!
And for those who want to feel like TV moderator or politician… how well could you perform, while using a teleprompter? You could try on our Christmas Meeting!
Looking forward to seeing you there!!!!